Reliability of Wine Awards
The reliability of wine awards
Should you trust medal to help you pick a good drop?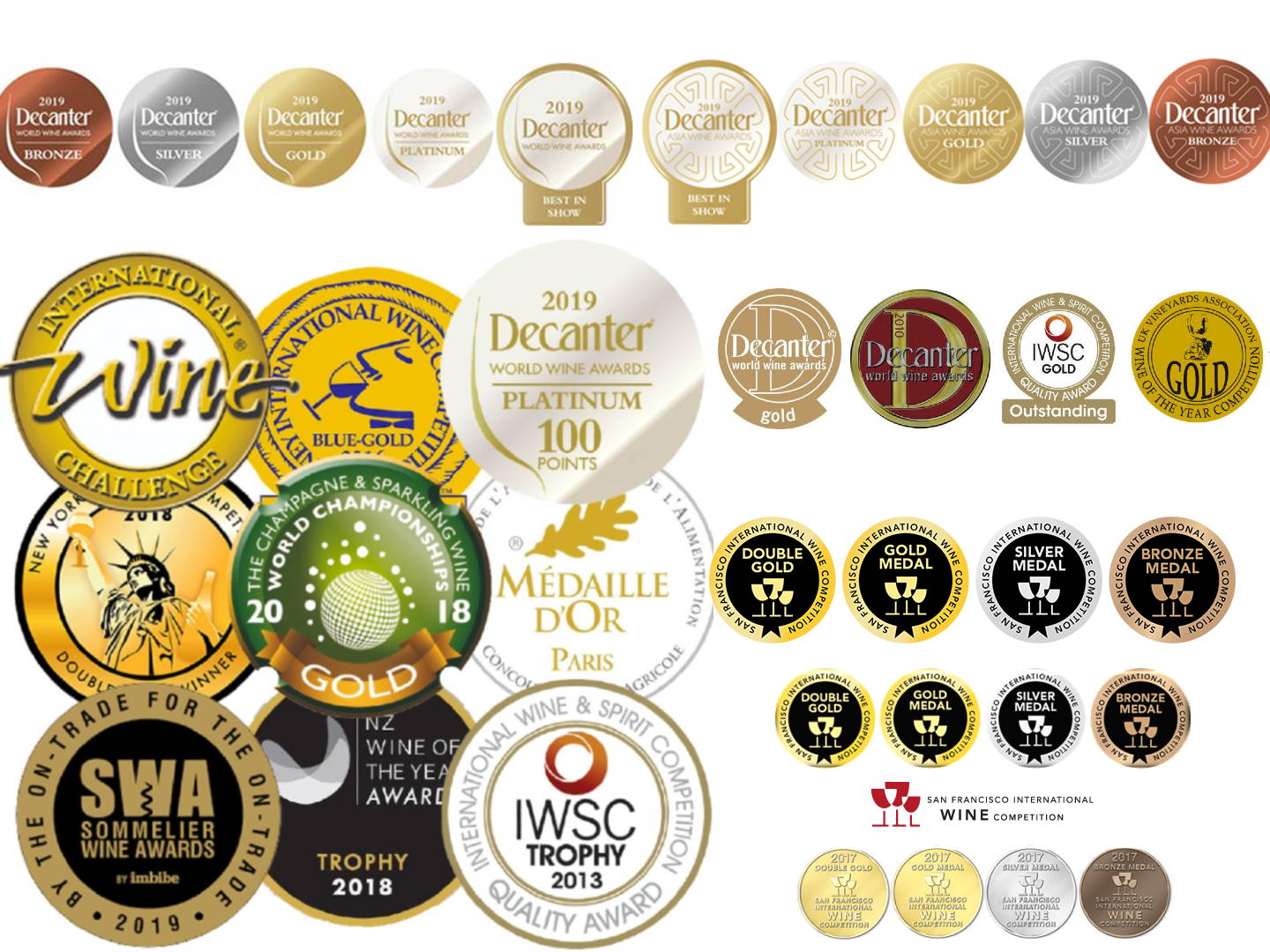 You might be after a cheap and cheerful bottle of wine to enjoy with dinner on a Friday after work, or perhaps you're more in the market for a quality tipple to give as a gift.
Whatever the case, a medal (or three) on a wine label can grab your attention, and help narrow your choice. But how reliable are they?
Medal marketing
Medals on bottles certainly help sell wine. According to one industry source, "It's evident in our sales figures for particular brands that consumers are more highly engaged when the bottle has 'bling' on it. For instance, we currently have two very good wines from the Clare Valley, one of which won the International Riesling Challenge. We're now out of stock of the blinged-up wine, while the other wine is still slowly trickling through." And in the lower and middle price points in particular, people are more likely to choose a gold-medal-winning wine over another, according to research.
You can pay more for medal winners too. A review of more than 2500 wines, entered into the four major Australian wine shows across popular varietals – Shiraz, Chardonnay, and Cabernet Sauvignon – released between 2003 and 2007, found medal-winning wines, particularly those with gold and silver gongs, command higher release prices than other wines.
Award overload
And there's no shortage of medals awarded at wine shows either. The 2013 Royal Melbourne Wine Awards alone awarded 1389 medals – that's 44% of the wines entered in the competition. Great news for the medal winners, but the result is a bit of a medal minefield for consumers.
When people see a bronze, silver or gold medal, some make the understandable assumption that those medals were awarded to first, second and third place winners. But the fact is all wine show entrants that receive a score over a certain number receive a medal
How wine medals are awarded
A wine show medal on the label indicates that the wine has been measured against others of a similar class by independent wine judges. While entry conditions and judging protocols vary from show to show, the following generally occurs:
Wines are divided into appropriate classes, which are either defined by grape variety and vintage, or by general descriptors such as mature dry reds, aromatic whites and so on.
Wines are tasted "blind" and they're assessed by a panel of judges against a set of organoleptic (sensory) criteria.
Wines are typically scored either out of 20 or 100 points, depending on the show's system, with all those above a certain score receiving a medal (bronze, silver or gold).
In theory, all wines in a class could receive a gold medal if they were of the appropriate standard. That's rarely the case though. Just six per cent of the 3177 entries to the 2013 Royal Melbourne Wine Awards received a gold medal, for example.
Only the highest scoring wines in their class, the gold medal winners, are considered for a trophy and re-judged. Trophy winners are the stand-out wines in the show.
Making the wine show system more relevant for consumers
Traditionally, agricultural shows (which all the early wine shows were part of) were aimed at winemakers and "improving the breed," or essentially the quality of wine. But more recently, the mission of capital city wine shows in particular has had dual purpose: maintaining a focus on winemakers by promoting excellence in wine, and connecting with consumers.
Improvements that have been made to the wine show system include the following.
Reduction in the size of tasting classes
"There are now 20–30 wines in a bracket, down from 50–60," says Samantha Connew, chair of judges at the Sydney Royal Wine Show. "And the number of wines tasted by judges in a day is down to 130, from as many as 200." A criticism of larger tasting classes was that for a wine to stand out it needed to be a 'blockbuster,' meaning high-quality but more subtle, elegant wines performed less well. "More subtle wines are now quite commonly rewarded," says Nick Bulleid, an independent wine industry consultant.
Inclusion of more consumer-oriented judges
"Panel members have moved away from solely winemakers to include retailers, sales and marketing people, sommeliers and wine writers. At the Sydney Royal Wine Show it's half and half," says Connew.
A shift to the 100-point scoring system
The 100-point system is consistent with that used internationally, and domestically by many journalists and critics. According to Connew, it engages more with both the domestic and international consumer. "A 92-point score, for example, can be more relevant than a silver medal for consumers, who may think that – as at the Olympics – gold, silver and bronze are just allocated to first, second and third place-getters," she says.
Improved diversity in the competition
"Minimum volume requirements, which were a barrier to entry for some small companies, have been reduced," says Bulleid. The Royal Melbourne Wine Awards, for example, reported an increase in entrant diversity in 2013, with 550 companies submitting wine (although this still only represents approximately 20% of all Australian producers).
But some issues remain:
The proliferation of wine shows has muddied the waters and diluted their value for consumers. Wine industry portal Winebiz lists 66 shows for 2014 in Australia alone, and there are many more overseas. For every type of wine there seems to be an appropriate wine show to showcase it, whether it's made from an alternative variety or organically grown grape, by a small or boutique winemaker or an amateur. Those involved in the capital city wine shows in particular are critical of many so-called "pseudo-national, private enterprise" shows – as well as the large companies that enter them to achieve a maximum 'bling rate' on their bottles – saying they're making money but not providing useful feedback to the exhibitors. The argument exists that they're not needed by winemakers or consumers.
The marketing value of show awards can result in the misuse of medals, which not only disadvantages producers who only display legitimate show medals on the label but is misleading for consumers too.
So can medals help you choose?
Medals or trophies on bottles can help you quickly discern good wines from ordinary wines, and reduce your risk of making a bad choice, particularly if you're a wine novice. Use wine show medals as a guide, but don't rely on them completely. Ratings published in books such as James Halliday's Australian Wine Companion, in wine magazines, or by wine critics in papers and online are useful resources also. As Bulleid sums up neatly, "Preferences vary hugely among individual consumers. Just because a wine has a medal, [that] won't guarantee that all consumers will like it."
The best wines in the shows get the gold medals, but the best wines aren't always in the shows, so don't be concerned if the wine you like boasts no bling. Not all winemakers agree with the wine show system and instead prefer the customer to judge their wines. Or they simply might not have had a sample ready at the time of entry into the show.
Navigating wine show awards
If you're looking for a top-shelf drop, go for a trophy winner. They're the best gold medal wines in the show, and will have been tasted several times and rated against other gold medal-winning wines. A gold medal from a major state capital city show is a good indicator that the wine is of high quality, and has been compared with many others in its class.
Don't ignore gold medals from reputable regional or other varietal wine shows, especially if you're after a particular style. For example, a gold medal from the Hunter Valley Wine Show is probably more relevant and valuable for a Hunter Valley Semillon than one from a large state show, just as a medal from an alternative varieties show is more relevant for a Tempranillo or Sangiovese, simply because they've been judged with similar wines.
Silver medals are easier to achieve than gold, but they're still a good indicator of high quality. A bronze medal indicates the wine is of sound quality, but perhaps is only slightly above average.
Medal meddling
A decade ago, the practice of putting 'medals' on wine bottles to make it appear they'd won awards went relatively unchecked, with claims such as "gold medal standard wine", "big wine of the year", "best barbecue red", or even "750mL" appearing on bottles in gold medal-like discs.
To preserve the integrity of wine show awards, the wine industry created a Code of Practice governing the display of awards on wine bottles, targeting this deceptive use of medals. The Code has been enforced on all wine produced from the 2005 vintage onwards.
According to the Code, the only time you should see a medal-like symbol on a bottle is when that wine has been in a wine show and won either a gold, silver or bronze trophy. But a quick browse through the local bottle shop (and some attention to the small print) revealed a few bottles sailing close to the wind.
We found an imported wine using a gold disc to indicate the year the brand was established; a wine displaying gold medals for awards relating to the winemaker and producer, but not that particular wine; and a wine displaying a silver medal for an award from a wine magazine. While the awards referred to are genuine, the way they're labelled can result in confusion. This is because it isn't immediately obvious they're not specific to the wine they appear on, or that they're not from a wine show.
We flagged these discrepancies with the Winemakers' Federation of Australia (WFA), and although it has no remit over the imported wine, it's investigating the others. "When we find a wine that is in breach of the Code we notify the wine company of this," WFA general manager Tony Battaglene told us. "We often find that it is an oversight due to a lack of communication from marketing teams. We have found in the past that most breaches are unintentional and there is a lot of goodwill out there in trying to comply and ensure consumers aren't misled."
The Code is currently scheduled for review. To maintain the value and relevance of wine show medals for consumers, we believe that the Code needs to be regularly promoted and endorsed by wine shows, and compliance should be actively monitored. Other legitimate awards need to be easily distinguished from wine show medals as well, and breaches of the Code and subsequent penalties should be publicised.
Judging inconsistencies
Published studies on the judging system have shown a lack of consistency in wine evaluations across wine shows. Most of this research is from the US, but in 2011 an analysis of the ratings of 5654 wines by judges at four Australian capital city wine shows was published. It found that there's only a moderate degree of agreement between judges, in terms of the medals awarded to wines entered into multiple competitions. Disagreement among the judges was most pronounced in the distinctions between different medal classes, although they were less likely to disagree on which wines should receive medals versus those that shouldn't.
Given that the judges are human and taste is subjective, the system is not infallible and there won't be replication every time. And wines themselves can change. As Connew explains, "Wines can look different on different days in different environments. We don't entirely understand the mechanism of that. But that's the beauty of wine – it's a living breathing organism."
However, the industry is conscious of the issue and wine shows take steps to minimise inconsistency. "The judges in the pool we draw from have industry experience, but are also well trained," says Connew.
"Beer is made by men, wine by God."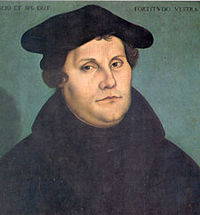 Enter your email and receive 10% off your first order.